Lack of transitional solutions for the chemical industry
---
---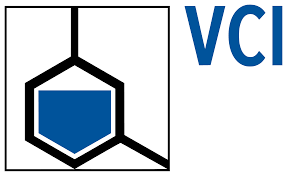 The European Commission presented today its updated contingency measures for a disorderly Brexit. Utz Tillmann, director-general of the German chemical industry association VCI, deplores the persistent lack of precautions against negative impacts on the sector. Therefore, the VCI calls on the European Commission to develop as soon as possible special transitional solutions for the industry with the highest added value in the EU.
Tillmann emphasizes: "The chemical-pharmaceutical industry and its customers would be particularly affected by a hard Brexit. A collapse of supply chains would cause damage far beyond our industry." By way of example, he mentions the EU chemicals regulation REACH: "In the event of a disorderly Brexit, chemical substances that were registered in the UK for distribution in the EU could be no longer simply sold in the European Union. In order to prevent this, registrations by companies located in the United Kingdom should be unilaterally recognized by the EU on a temporary basis."
The industry is also apprehensive of problems in customs clearance
The VCI's director-general also took the opportunity to draw attention to the industry's fears of major problems in customs procedures and controls: "A chaotic situation at the borders would complicate or endanger many supply chains. The EU Commission and the German federal government should enable the companies to get ready and make their customs arrangements before the UK's withdrawal date."
Great Britain is the 8th largest trading partner of the industry
Great Britain is the 8th largest trading partner of the German chemical-pharma-ceutical industry. According to VCI estimates for the year 2018, German companies exported goods worth 10.2 billion euros to the United Kingdom and imported chemical products to the value of 5.8 billion euros from the UK.
CONTINUE READING ON www.vci.de