SCHEER - Opinion open for comments on "Draft Environmental Quality Standards for Priority Substances under the Water Framework Directive" - Dicofol (deadline: 10/01/23)
---
---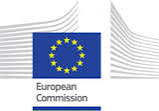 ABSTRACT - The dossier on Environmental Quality Standards for "Dicofol" is reviewed by the SCHEER according to the general mandate on EQS dossiers.
The current review of the dicofol dossier was carried out after comments of the SCHER in 2011 that indicated a need to reassess the QSbiota value in the light of the available literature. According to the dossier, only changes have been made to accommodate the original comments of the SCHER. This resulted in new values for QSbiota and QSbiota,sec pois specifically for marine waters being recomended. The SCHEER agrees with this approach.
The SCHEER is of the opinion that the dicofol dossier should be updated taking into account available data on ecotoxicology taken from the pesticide dossier and from newly available data from the last ten years.
Link to the SCHEER - Opinion open for comments on Draft Environmental Quality Standards for Priority Substances under the Water Framework Directive - Dicofol