Executive Vice-President Timmermans' and Commissioner Sinkevicius' remarks on the new legislative proposals: the Zero Pollution Package
---
---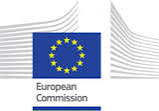 Onto our proposals to tackle pollution, to have less people die prematurely, and with which billions of euros can be saved.
The European Green Deal aims for an environment that's free of harmful pollution by 2050. Because getting to climate neutrality is about more than pushing down greenhouse gas emissions. That's why we call it climate neutrality and not just carbon neutrality.
To have a zero-pollution environment in 2050, we need to step up action today.
CONTINUE READING ON: ec.europa.eu