OECD webinar | Agricultural Pesticides | Monday 29 March at 15:00 CET
---
---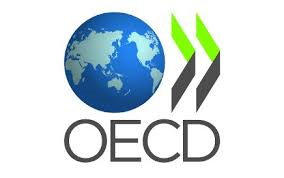 Pesticides are chemical or biological products used in agriculture to protect plants. The OECD helps governments co-operate in assessing and reducing the risks of agricultural pesticides. The OECD encourages governments to share the work of pesticide registration and develops tools to monitor and minimise pesticide risk to health and the environment. Non-agricultural pesticides are dealt with under the OECD Biocides Programme.
WHEN: Monday 29 March at 15:00 CET / 9:00 EST
Duration: 2 hours
This webinar, organised by UNITAR on behalf of the Inter-Organization Programme for the Sound Management of Chemicals (IOMC), is part of a series of webinars being conducted by the IOMC on four key cross-sectoral issues and as a contribution to the on-going Beyond 2020 discussions.
This first webinar will look at the activities undertaken by the OECD, the Basel, Rotterdam, and Stockholm Conventions Secretariat, the Food and Agriculture Organization (FAO) and other key organizations to prevent illegal traffic/trade in hazardous chemicals and waste, and how concerted global action can support this. Other speakers will include experts from IOMC Participating Organizations, government, NGOs, and industry, as well as an interactive discussion with participants.
CONTINUE READING ON: oecd.org