Germany-Led OECD Project Seeks Laboratories for Inter-Laboratory Test on Nanomaterial Dissolution
---
---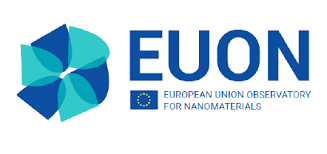 The OECD Working Group of National Co-ordinators of the Test Guidelines programme (WNT) project 3.10, led by Germany, is making progress in the development of a Test Guideline for assessing the dissolution of nanomaterials in aqueous environmental media.
In order to ensure accurate measurement and data reduction, the project is seeking laboratories to participate in an inter-laboratory comparison test, scheduled to take place between October and December 2023.
To facilitate participation, a draft Standard Operation Procedure (SOP) on nanomaterial solubility and dissolution rate has been prepared, providing interested parties with an estimation of required equipment and work effort. In addition, two online sessions will be conducted to explain the SOP and address questions from interested laboratories, potentially refining the procedure based on the feedback received.
Furthermore, a training session will be provided to further support the participating laboratories.=
MORE INFO ON: euon.echa.europa.eu