Environmental impact and opportunities of humanitarian response in Brazil
---
---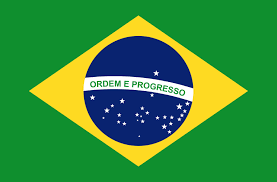 An interview with Dan Stothart, Regional Humanitarian Affairs Officer at the United Nations Environment Programme (UNEP)
Venezuela's economic crisis and humanitarian situation have led to the largest cross-border displacement of people in the recent history of Latin America. Estimates by the United Nations Refugee Agency (UNHCR) say that 4.3 million Venezuelans are living abroad, of which 3.5 million in Latin America and the Caribbean.
Boa Vista, the state capital of Roraima State, located on Brazil's northern border with Venezuela, is the municipality currently hosting the largest number of Venezuelan refugees and migrants in Brazil (around 40,000 people).
Shelters are at capacity. This poses many challenges such as food provision, security, health care, gender policies, cultural integration and environmental issues, including waste management and stress on the water table. The Brazilian government and its partners, including several United Nations agencies, have been working to manage these challenges while finding the best practices and opportunities for Brazilians and Venezuelans.
CONTINUE READING ON www.unenvironment.org