ISO | International Standard for medical device testing updated
---
---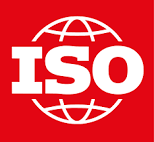 Patient safety is a key focus in update of ISO 14155, the industry reference for good practice in clinical trials.
Clinical investigation of medical devices is naturally highly regulated, with numerous national and regional rules and requirements that must be adhered to by manufacturers and investigators, as well as other parties involved in clinical trials.
ISO 14155, Clinical investigation of medical devices for human subjects – Good clinical practice, helps manufacturers comply with the requirements for good clinical practice in the design, conduct and reporting of clinical investigations.
Widely used across the industry, ISO 14155 has been revised to align with recent regulatory changes and amendments to other relevant standards. It also features a host of additional details and information designed to help protect participants in clinical trials and medical device users and to achieve sound results.
The standard safeguards the rights, safety and well-being of trial participants and includes requirements for appropriate methodology that ensures the scientific credibility of clinical data. It defines the responsibilities of sponsors and investigators and explains the role of ethics committees, regulatory authorities, safety boards and other parties involved.
CONTINUE READING ON www.iso.org