EU | Draft Commission Regulation amending Annex XVII to Regulation (EC) No 1907/2006 as regards diisocyanate
---
---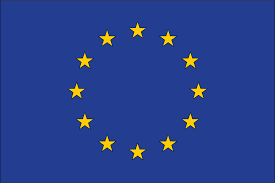 Title of document
Draft Commission Regulation amending Annex XVII to Regulation (EC) No 1907/2006 of the European Parliament and of the Council concerning the Registration, Evaluation, Authorisation and Restriction of Chemicals (REACH) as regards diisocyanates (4 pages + Annex 6 pages, in English)
Description
This draft Regulation relates to a new entry of Annex XVII to Regulation (EC) No 1907/2006. It would restrict the use of diisocyanates as substances on their own, as a constituent in other substances or in mixtures for industrial and professional use(s), individually or in any combination of these di-isocyanates, in a concentration above 0.1% by weight. A derogation is provided for the placing on the market and use of these substances and mixtures if the employer or self-employed worker ensures that adequate training is successfully completed by the industrial and professional users prior to their use. Application of the restriction is deferred for 2 years for use and 18 months for placing on the market of diisocyanates to allow sufficient time to adapt and achieve compliance with the regulation.
Notifying member: European Union
Notification: G/TBT/N/EU/681
Objective tag
Protection of human health or safety
Objective
The exposure to diisocyanates in a concentration, individually or in any combination, equal to or greater than 0.1% by weight of the substances or mixtures poses a risk to human health, in particular a risk of occupational asthma in workers. The aim of the restriction is to prevent worker exposure to diisocyanates; if sensitisation is prevented by the exposure to these substances, elicitation of hypersensitivity reactions upon re-exposure would be avoided. The transitional period (2 years for use, 18 months for placing on the market) before the application of the proposed restriction will allow stakeholders sufficient time to comply with the proposed restriction and to ensure adequate communication throughout the supply chain.
Documents

Agency responsible
European Commission
Timing:
Submission: 13/09/2019
Reception: 16/09/2019
Distribution: 16/09/2019
Final date for comments: 15/11/2019
Proposed date of adoption: N/A