China's Ministry of Ecology and Environment Announces Work Plan for 2023 to Strengthen Environmental Regulations and Standards
---
---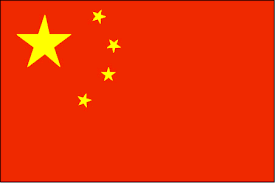 China's Ministry of Ecology and Environment has released its work plan for 2023. The plan includes a commitment to implementing the decisions of the 19th Communist Party Congress and strengthening China's legal system with a focus on environmental protection.
The Ministry will work with legislative bodies to revise several laws and regulations, including the Marine Environment Protection Law, the Radioactive Pollution Prevention and Control Law, and the Electromagnetic Radiation Pollution Prevention and Control Law. It will also work to develop and implement industry-specific emission standards and improve the national environmental standard and benchmark system.
The Ministry plans to crack down on illegal and irregular emissions and pollution, as well as fraudulent environmental monitoring data. It will also promote public awareness of environmental laws and regulations through education and demonstration of exemplary cases, while also increasing public access to environmental information.
The plan demonstrates China's continued commitment to strengthening its regulatory framework to address environmental challenges and promote sustainable development.
CONTINUE READING ON: www.mee.gov.cn