Malaysia Focus: Import Approval for Wood, Medical Devices
---
---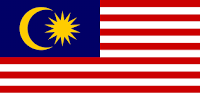 Import Approval for Wood

The assignment of commodity codes, i.e. the classification of goods pertaining to the import measure, has been reviewed and updated as appropriate for the document entitled Import Approval for Wood in accordance with the Customs (Prohibition of Imports) (Amendment) (No.3) Order 2020.
Medical Devices

The classification of medical devices, i.e. the tariff codes of the Harmonized System (HS) for which the measures depicted in the corresponding documents, i.e. the Establishment Licence for Medical Devices as well as Registration of Medical Devices, apply, has been adjusted in accordance with the most recent official list of medical devices prepared jointly by the World Customs Organization (WCO) and the World Health Organization (WHO).
CONTINUE READING ON: madb.europa.eu