The Swedish Chemical Inspectorate proposes requirements for reporting PFAS substances
---
---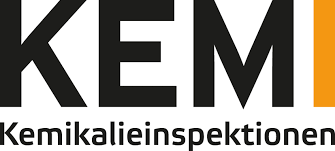 The Chemical Inspectorate proposes that companies be obliged to provide information on high-fluorinated substances (PFAS) to the Authority's product register. The proposal earlier this year has been discussed with interested parties. A slightly adjusted proposal has now been notified to the EU Commission.
High-fluorinated substances, PFAS, are extremely difficult to decompose and have contaminated drinking water in several places in Sweden. The purpose of the Chemicals Inspectorate's proposal on reporting requirements is to increase the knowledge of how PFAS is used. More information on the use makes it easier to assess what measures may be needed to protect health and the environment.
Previously, there is a requirement that companies in Sweden register the content of chemical products in the product register. Companies should provide information on all substances present at levels above 5 percent, while substances classified as hazardous should be reported regardless of the level of exposure. PFAS is often in concentrations below 5 percent and most of the substances are currently not assessed in terms of hazard. This means that PFAS with today's regulations must rarely need to be reported to the product register.
The proposed amended regulation means that companies that today report to the Chemicals Inspectorate Product Register must also state whether the products contain deliberately added PFAS substances. This should apply regardless of the degree of content of the substances, but the actual content will not be reported.
A previous version of the proposal meant that all incidence of PFAS substances in chemical products should, according to a certain definition, be reported to the product register. After the Chemicals Inspectorate earlier this year obtained comments from stakeholders, the Authority has adjusted the proposal to include only deliberately added PFAS according to the same definition. Sweden has now notified the proposed proposal to the EU Commission.
CONTINUE READING ON www.kemi.se (Automatically translated from Swedish)