Argentina | Amendments as regards import requirements for pesticides
---
---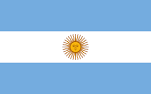 The following changes have been made:
Import Requirements for Pesticides

In order to import pesticides into Argentina, certain international and national regulations must be complied with. By way of example, an import certificate is to be obtainted from the Directorate for Agrochemicals and Biologicals. Consequently, the section on Chemical Substances and Hazardous Goods below has been enhanced with the respective information.
CONTINUE READING ON madb.europa.eu