Nanomaterial | NIA Member Spotlight series 2: Landon Mertz
---
---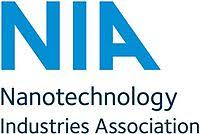 For this new instalment of the NIA Member Spotlight series, we interviewed Landon Mertz, CEO of Cerion Nanomaterials and Chair of the NIA Board of Directors. The interview was recorded and can be watched here; the transcript below was lightly edited and condensed for clarity.
Landon, could you briefly introduce us to Cerion Nanomaterials?
Cerion Nanomaterials has been around for about 15 years. We are one of the leaders in the US for design, scale-up and manufacturing of nanomaterials.
CONTINUE READING ON nanotechia.org