Reports: EPA fails to make drinking water safe from toxic PFAS
---
---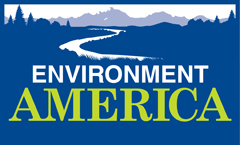 Politico reported on Tuesday that the Environmental Protection Agency (EPA) will not establish federal limits in drinking water for two prevalent toxic chemicals. The agency's forthcoming management plan for combatting per- and polyfluoroalkyl substances (PFAS) lacks safeguards on PFOA and PFOS, two of the best-understood toxic PFAS chemicals. Bart Johnsen-Harris, clean water advocate for Environment America, issued the following statement:
"These chemicals have contaminated drinking water from Michigan to North Carolina. In refusing to set limits for PFAS, EPA is abdicating its core mission to protect human health.
"Without a clear, health-based standard, there is no way to ensure our water is safe to drink. While action is needed to address contamination from all PFAS chemicals, EPA should at the very least be acting on these two—which are the best-studied and have the clearest direct health effects.
CONTINUE ON www.environmentamerica.org