EURATEX recommendations for the incoming Spanish Presidency of the EU - June 2023
---
---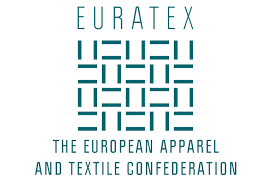 On 1 July, Spain will take over the Presidency of the Council of the European Union from Sweden to take the lead on important EU policy files during the second half of 2023. The difficult economic and political context, resulting from the war in Ukraine and the consequences of the inflation on consumer prices will continue to influence the work programme of the new council leadership and consequently have an impact on the European Union's political direction. However, for the textile sector it is crucial that the incoming Spanish Presidency helps to facilitate the green and digital transition of the sector through investment support for innovation and research as well as setting a level playing field in the global competition.
The textile and clothing industry covers a range of activities from the transformation of natural or man-made fibres into yarns, to the production of a wide variety of products such as hi-tech synthetic fabrics, bed linens, industrial filters, clothing and fashion. Without textiles, no cars, airplanes or buildings can be built, nor can agri-food workers, defence and security forces, do their work in full.
With over 160.000 companies employing 1.3 million people and generating €169 billion turnover (2022), the European textile industry is a vital part of European society. Textiles have a profound impact on the local economy and on local communities across all EU regions by generating jobs and creating business opportunities; also, European textiles and fashion is an integral part of European culture with deep root in cultural heritage while setting the creative trends all over the world.
To maintain a competitive and sustainable European textile industry, EURATEX invites the Spanish Presidency to consider the following priorities: [...]
DOWNLOAD THE FULL POSITION PAPER AT