New Zealand | Proposals to amend the Food Notice on maximum residue levels for agricultural compounds
---
---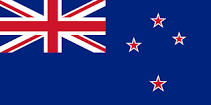 New Zealand Food Safety is inviting public comment on proposed changes proposed to the New Zealand (Maximum Residue Levels for Agricultural Compounds) Food Notice.
The proposed changes are:
an amendment to an existing entry in Schedule 2, for exemptions from compliance with a maximum residue level (MRL) for agricultural chemicals
a new entry in Schedule 3, for exemptions from compliance with a MRL for veterinary medicines.
Questions to answer about the proposals
For the proposed exemptions, your submission should answer these questions::
On balance, do you oppose any of the details of the exemption as proposed (substance or condition of exemption)?
Do you oppose an exemption being set at all for this compound and/or its condition of exemption? If so, why do you oppose it?
Submissions close at 5pm on 16 June 2020.
More info available at: www.mpi.govt.nz