Antitrust: Commission fines Nike €12.5 million for restricting cross-border sales of merchandising products
---
---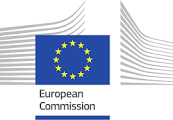 Commissioner Margrethe Vestager, in charge of competition policy, said: "Football fans often cherish branded products from their favourite teams, such as jerseys or scarves. Nike prevented many of its licensees from selling these branded products in a different country leading to less choice and higher prices for consumers. This is illegal under EU antitrust rules. Today's decision makes sure that retailers and consumers can take full advantage of one of the main benefits of the Single Market: the ability to shop around Europe for a larger variety of products and for the best deals."
Licensed merchandising products are extremely varied (e.g. mugs, bags, bedsheets, stationery, toys) but all carry one or more logos or images protected by intellectual property rights (IPRs), such as trademarks or copyright. Through a licensing agreement, one party (a licensor) allows another party (a licensee) to use one or more of its IPRs in a certain product. Licensors typically grant non-exclusive licenses to increase the number of merchandising products in the market and their territorial coverage.
Nike's core business is the design and sale of athletic footwear and apparel, including for football clubs and federations, which generally feature Nike's registered trademarks, such as its name or "Swoosh" logo. Other products, so-called "licensed merchandise", only feature the brands of a football club or a federation, not Nike's trademarks. For these products, Nike acts as a licensor of IPRs that grants licences to third parties, who become entitled to manufacture and distribute those products. It is in the context of Nike's role as a licensor for the manufacture and distribution of these licensed merchandise products that the Commission is imposing a fine.
In June 2017, the Commission opened an antitrust investigation into certain licensing and distribution practices of Nike to assess whether it illegally restricted traders from selling licensed merchandise cross-border and online within the EU Single Market.
The Commission investigation has found that Nike's non-exclusive licensing and distribution agreements breached EU competition rules:
CONTINUE READING ON europa.eu