Polluter Pays Principle – fitness check of its application to the environment | Feedback period 11 November 2022 - 09 December 2022
---
---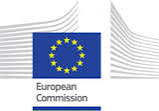 The Polluter Pays Principle means polluters pay for measures to prevent, control and remedy pollution and for the cost to society of pollution.
This fitness check will look at how well the EU applies the principle, including in policies that may have an environmental impact. It will look at the application of the principle at Member State level.
The fitness check should provide the basis for recommendations in 2024 on how to better implement the principle.
CONTINUE READING ON: ec.europa.eu