Smoke-free environments – updated recommendation | Feedback period 22 June 2022 - 20 July 2022
---
---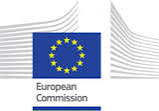 The Council's 2009 Recommendation on smoke-free environments aims to protect people across the EU from exposure to second-hand smoke.
As announced in Europe's Beating Cancer Plan, this initiative aims to bring the recommendation into line with market developments and include the use of tobacco and related products in certain outdoor spaces in its scope.
Notably, it aims to extend:
(*) its coverage to emerging products
(*) its scope to additional outdoor spaces (e.g. schools & playgrounds).
CONTINUE READING ON: ec.europa.eu