Outstanding industry progress on phase-out of solid plastic microbeads
---
---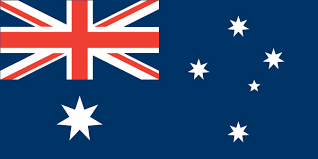 Accord welcomes today the announcement by Federal Environment Ministers Frydenberg and Price that recognises the significant achievements by Australian industry in the voluntary phase out of solid plastic microbeads from relevant categories of products.
According to the Federal Ministers' joint Media Release, "Industry has successfully risen to the challenge issued by Australia's environment ministers to voluntarily phase out the use of microbeads in cosmetic and personal care products".
Today's Meeting of Environment Ministers (MEM) also confirmed that the "voluntary phase-out of microbeads, which Ministers initiated in 2016, is on track".
Coordinated by industry body Accord Australasia under the BeadRecede campaign, the voluntary initiative has a deadline of 1 July 2018 for the phase-out of solid plastic microbeads in rinse-off and exfoliating cosmetic, personal care and cleaning products. Even though research around the globe has shown that the cosmetic and personal care industry's contribution to plastic marine litter is very minor, our industry took swift action to voluntarily remove microbeads from these rinse-off and exfoliating products. "Two independently validated progress reports submitted by Accord have shown strong commitment to voluntary action across our industry in removal of microbeads," said Accord Executive Director Bronwyn Capanna. "
CONTINUE READING ON accord.asn.au