Statement: Public overwhelmingly opposes Dirty Water Rule
---
---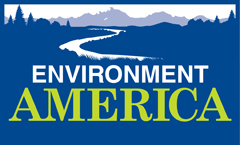 WASHINGTON — The comment period for the Dirty Water Rule closes today, and the U.S. Environmental Protection Agency (EPA) will begin considering that public input on its replacement for the Clean Water Rule.
In response, Bart Johnsen-Harris, clean water advocate for Environment America, issued the following statement:
"Americans care deeply about protecting clean water and have spoken loud and clear against this proposal to let polluters contaminate our waterways without repercussions. The EPA would be wise to listen to the overwhelming public opposition and withdraw its reckless Dirty Water Rule."
CONTINUE READING ON environmentamerica.org