Saudi Arabia Technical Regulations of Textile Products
---
---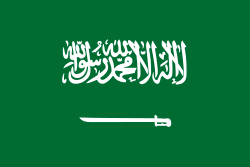 The Saudi Standards, Metrology and Quality Organisation (SASO) published on the Official Gazette the Technical Regulations of Textile Products.
Textile products go through several complex manufacturing processing, where a number of materials (either natural or chemical) are used for treating, beautifying, dyeing or colouring them. In some cases textile treatment processes are uncontrolled, and are unmanageable in others. As such the these technical regulations specify the related requirements for the protection of the environment and the health of the consumer against risks from chemicals used in textile products (including their additives) when they are in direct contact with the skin or close to it. Provisions refer to substances classified as CMR, vPvB, PBT, as well as a broad set of substances linked to this news, including formaldehyde, phenols, heavy metals, hazardous dyes, flame retardants, pesticides, biocides, fungicides, chlorinated organic compounds, phthalates and tin compounds.
In October 2017 the European Commission
commented
the Regulattion. Saudi Arabia
replied
. On January 2018 the European Commission
further reacted to it
.