US | 2022 Liquid Chemical Categorization Updates; (35 page(s), in English)
---
---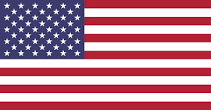 Notice of proposed rulemaking -The Coast Guard is proposing to align the Liquid Chemical Categorization tables with the 2020 Edition of the International Code for the Construction and Equipment of Ships Carrying Dangerous Chemicals in Bulk and the International Maritime Organization's Marine Environment Protection Committee's Circular 25.
The updated tables would provide a list of the liquid hazardous materials and liquefied and compressed gases approved for international and domestic maritime transportation, and indicate how each substance is categorized by its pollution potential, safe carriage requirements, chemical flammability, combustibility, and compatibility with other substances.
This proposed rule would impose no additional costs to chemical shippers or vessel owners.
Relevant documents:
(*) WTO Notification: G/TBT/N/USA/1923
(*) Draft Regulation: draft 46CFR Parts 30 and 150