How Competition Policy can contribute to the European Green Deal
---
---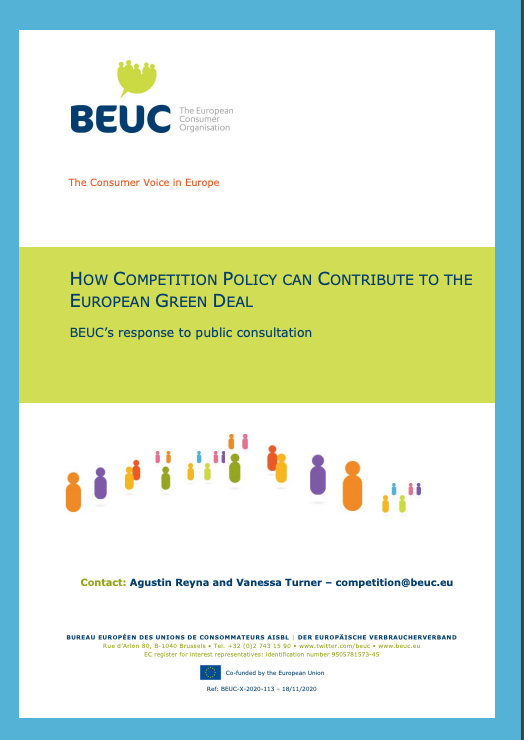 SUMMARY
Competition policy has a role to play in the EU's achievement of its Green Deal objectives, one of the world's key challenges today. BEUC welcomes the Commission's call for contributions on how this can best be realised.
Whilst it is of utmost importance that competition law does not stand in the way of achieving the Green Deal goals, and indeed actively supports these goals where possible, this does not require a fundamental change to the interpretation and application of EU competition law.
Rather, the Commission should first and foremost focus on clarification and guidance to market players on how current EU competition rules are already well equipped to ensure that genuine Green Deal initiatives can be pursued by industry in a complementary way to the important legislative initiatives that are in the pipeline as part of the European Green Deal.
Second, the Commission should lay out principles and practices to develop the current antitrust and merger control frameworks to take account of certain environmental sustainability requirements without undermining the guiding standard of consumer welfare.
Third, when public authorities provide State aid, the Commission should ensure that the interests of consumers are upheld by the conditions attached to the support granted to beneficiaries.
CONTINUE READING ON www.beuc.eu