Plastic Makers Call for Global Agreement to Eliminate Plastic Waste
---
---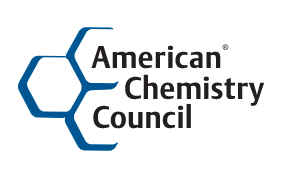 The leaders of two of the world's largest plastic makers today called for a global agreement among nations to eliminate plastic waste in the environment, urging governments and stakeholders worldwide to press for a treaty resolution at upcoming United Nations meetings.
Dow Chairman and CEO Jim Fitterling and LyondellBasell CEO Bob Patel participated in today's Wall Street Journal special event "Getting There: A Global Agreement to End Plastic Waste." They spoke on behalf of the American Chemistry Council and the International Council of Chemical Associations, which represent leading chemical and plastic makers globally.
The two told the Journal's Phillipa Leighton-Jones that plastic makers are committed and eager to increase constructive engagement with governments and other stakeholders to advance a circular economy, in which plastics are reused instead of discarded. "Simply put," said Fitterling, "Our vision is to prevent plastics from entering our environment by achieving universal access to waste collection and reusing instead of discarding plastics."
They urged support for a resolution at the UN Environment Assembly in February 2022 that would begin negotiations on a global agreement to end plastic waste in the environment. "We should not confuse the value of plastics with the issue of plastic waste," said Patel. "This is a global challenge requiring a global solution. With support from the UN, we can develop a global framework to help us solve this critical issue."
To enable their vision, plastic makers have proposed a set of five principles to eliminate plastic waste, accelerate a circular economy for plastics, and serve as the basis for a global agreement.
CONTINUE READING ON www.americanchemistry.com