Cefic issues recommendations for post-Brexit chemicals regulatory cooperation
---
---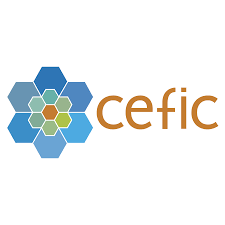 BrOn June 12th Cefic adopted its position regarding chemicals regulatory cooperation after Brexit, recommending a bilateral agreement between the EU-27 and the UK that allows continued participation of UK authorities as well as UK businesses in the implementation of the regulations (REACH, CLP (Classification & Labelling, PIC (Prior Informed Consent) and Biocidal Products Regulation) administered by the European Chemicals Agency, ECHA. This scenario would represent the most effective way to ensure companies can continue to efficiently trade across borders and their operations are not disrupted by Brexit.
The chemical industry has taken note of the idea advanced in Theresa May's Mansion House speech of March 2 for the UK to remain part of EU agencies, including ECHA, possibly in the form of Associate Membership. The draft Withdrawal Agreement and the guidelines for the negotiation of the future EU-UK relationship do not provide for this possibility.
Establishing a separate and most likely different UK regulatory regime would take years to achieve, and at significant cost. It would, moreover, jeopardise a decade's worth of investment into safe chemicals management by government and industry, which should serve as a global example rather than segregate into fragments. A continued partnership between the UK and ECHA would focus administration, scientific work and related costs under REACH, as well as assuring continuity of supply to key customer industries such as aerospace, automotive and pharmaceuticals – all of whom rely upon access to chemicals from both sides of the Channel.
The position paper sets out what the consequences under REACH are of the UK becoming a third country and puts forward concrete ideas how chemicals regulatory cooperation could be shaped with continued UK involvement in ECHA. The chemical industry refutes arguments that continued involvement of the UK in ECHA is 'cherry picking', as ensuring protection of human health and the environment in Europe from risks associated with chemicals is a shared interest of EU chemical producers, users, and other stakeholders.
CONTINUE READING ON www.cefic.org