EFSA | Grouping chemicals for joint assessments – have your say!
---
---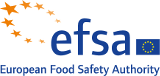 Grouping chemicals from across the food and feed safety spectrum to do assessments of 'chemical mixtures' is the goal of draft EFSA guidance issued for public consultation today.
People, animals and the environment can be exposed to multiple chemicals from a variety of sources at the same time. The draft document is the latest instalment in our long-term strategy to deploy tools and approaches for assessing risks from chemical mixtures. These can complement our assessments of individual substances in specific regulatory areas, e.g. pesticides, contaminants, food additives.
CONTINUE READING ON www.efsa.europa.eu