South Korea to Implement Amended Guideline for Cosmetics Packaging
---
---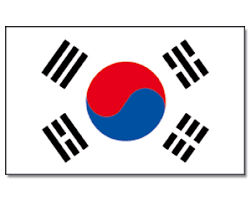 On Sep 27th, 2019, South Korea Pharmaceutical Traders Association released an announcement amending Guideline for Cosmetics Packaging. The amended guideline will be effective on Oct. 1st, 2019.
When manufacturing or importing cosmetics to South Korea, enterprises' registered address shall be marked on the packaging. If the address changes, the packaging needs to be updated. Under the following 2 circumstances the original packaging can continue to be used (provided specific preconditions are met):
Preconditions:
(*) Other company information such as company name, phone number, homepage, etc. are not changed
(*) Consumers can consult or complain about the product using the existing information on the packaging
2 Conditions for Exemptions:
1) The company location changes: Considering it takes some time to make the new packaging, the original packaging can be used within 2 months starting from the date the registered business address changes.
2) Company address changes due to the administrative zone restructuring: if consumers can confirm the new address through an online search, the original packaging can continue to be used until existing packaging materials are used up.
CONTINUE READING ON cosmetic.chemlinked.com