Authorities in 17 countries have checked chemicals in toys
---
---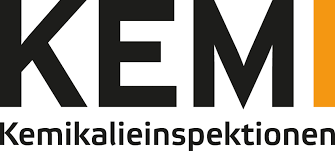 Authorities in 17 European countries have conducted a joint review of prohibited substances in toys. The project has been coordinated by Prosafe, a European organization for market surveillance.
The project shows that it is important to collaborate on the chemical supervision at European level. Co-operation contributes to the same application of legislation in the field of supervision, and also gives us the opportunity to exchange experiences between countries, "said Camilla Westlund, inspector at the Chemicals Inspectorate, who has been the project leader for the operation.
The project was initiated, inter alia, to create better conditions for participating countries to cooperate in supervisory matters and have had three main objectives: (i) Develop methods (best practice) and exchange experience in the supervision of toys; (ii) Discover toys that do not meet the legal requirements and remove them from the market; (iii) Update priorities for future toys supervision
In the project a total of 255 soft plastic toys were analyzed, including dolls, inflatable toys and beach toys. No unauthorized levels of lead, cadmium, organic tin or polycyclic aromatic hydrocarbons (PAHs) were detected in the toys. On the other hand, prohibited phthalates (mainly DEHP), short chain chlorinated paraffins and bisphenol A were found.
A total of 50 of the 255 tested toys contained no forbidden subject. Each country contributed on average to 15 toys each. Two dolls that existed on the Swedish market contained forbidden softening phthalates. These two plastic docks were also included in the Chemicals Inspectorate's project where the authority controlled companies previously notified to prosecutors . The results from that project have been reported by the Swedish Chemicals Agency in a monitoring report in February 2018 . The inspections carried out have been random checks with focus on finding deficiencies and therefore do not reflect the content of all toys on the European market.
CONTINUE READING ON www.kemi.se (Automatically translated from Swedish)