Food safety – recycled plastic in food packaging (updated rules) | Feedback period 06 December 2021 - 10 January 2022
---
---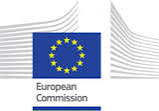 All materials used with food must be safe and therefore contain no toxic contaminants.
EU rules require individual authorisations for plastic recycling processes.
This amendment sets out:
(*) transitional provisions,
(*) provisions for the appropriate evaluation of non-PET materials (i.e. without polyethylene terephthalate), and
(*) clear obligations for operators and competent authorities.
CONTINUE READING ON: ec.europa.eu