EU Commission Proposes Restrictions on D4, D5 and D6 in consumer and professional products
---
---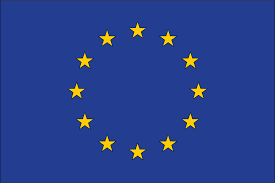 The European Commission has recently notified WTO of its proposal to restrict the use of three substances: octamethylcyclotetrasiloxane (D4), decamethylcyclopentasiloxane (D5), and dodecamethylcyclohexasiloxane (D6). These substances are commonly used in various consumer and professional products, including cosmetics and textiles.
The proposal to amend Annex XVII to Regulation (EC) No 1907/2006 of the European Parliament and of the Council concerning the Registration, Evaluation, Authorization, and Restriction of Chemicals (REACH) aims to address the environmental risks associated with the use of these substances. The European Chemicals Agency (ECHA) identified D4, D5, and D6 as substances of very high concern (SVHC) with persistent, bioaccumulative, and toxic properties.
The Risk Assessment Committee (RAC) of the ECHA assessed the potential risks posed by D4 and D5 in cosmetic products and concluded that there is a need for their restriction. The proposed restriction aims to minimize the emissions of these substances into the environment and ensure their proper management throughout their life cycle.
The proposed regulation includes a general deferral period of two years, allowing stakeholders sufficient time to comply with the new restrictions. Longer deferral periods are suggested for specific uses, such as leave-on cosmetic products, medical devices, and dry cleaning of textiles. The Commission also considers certain derogations for specific uses, including scar treatment devices and cleaning of art and antiques.
Stakeholders and industry players will now have an opportunity to review and provide feedback on the proposed restrictions. The regulation will enter into force 20 days after its publication in the Official Journal of the European Union.