Consumer trust is falling. Here's how companies can earn it back
---
---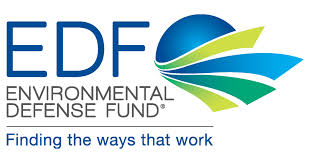 Environmentally-conscious shoppers are expected to spend up to $150 billion on sustainable products by 2021, an increase of almost 15% since 2018. Skepticism about conventional products is, in part, fueling this market growth.
The key to engaging eco-conscious shoppers is to make cleaner, more sustainable products easier to find in stores and online. For example, this spring Target launched a "Clean" icon to identify products free from dozens of "unwanted chemicals." Target's entire suite of "Wellness Icons", which include labels like "paraben free" and "dye free", now span eight product categories. Meanwhile Sephora allows shoppers to easily filter for "Clean at Sephora" products online, find them in store, and to understand what the label means.

Certifications are another route to help customers easily identify safer products. Several retailers such as Walmart, Rite-Aid, and Amazon, are making commitments to increase offerings of products with trusted certifications like EPA's Safer Choice label.
And the "clean" or "natural" product trend isn't slowing down. For example, the market for clean beauty is projected to grow 8-10% per year, reaching global sales of $25 billion by 2025. Major product manufacturers see the value in brands that consumers trust to offer safer products and be transparent. Unilever's acquisition of Seventh Generation and P&G's purchase of Native Deodorant are just a few examples
.CONTINUE READING ON business.edf.org