European Union presents its progress towards sustainable development
---
---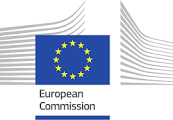 At the United Nations High-Level Political Forum for Sustainable Development in New York, the EU reaffirmed its strong commitment to deliver on the United Nations 2030 Agenda for Sustainable Development – a shared global roadmap for a peaceful and prosperous world, with human well-being on a healthy planet at its core. A dedicated event hosted by the European Union and the Finnish Presidency assessed the progress made in implementing the Agenda 2030's Sustainable Development Goals (SDGs) within Europe and through the EU's international cooperation.
First Vice-President Frans Timmermans said: "The UN 2030 Agenda is the comprehensive plan that we need for increasing human well-being and building truly green and inclusive economies and societies. In Europe, we are strengthening our collective effort to translate the Sustainable Development Goals into concrete actions that can be measured and monitored. In the next five years I expect the European Commission to fully integrate the SDGs into our economic governance model. There is no time to lose as it is the future of our children and grandchildren that is at stake. The EU must now step up its game."
Commissioner for International Cooperation and Development Neven Mimica added: "The European Union and its Member States were at the forefront of adopting the 2030 Agenda, and we are at the forefront of making it a reality. Together, we can do even more and even better. Working in partnership with developing countries, within the strong multilateral system, we can end poverty, accelerate progress towards sustainable development and succeed in our quest to leave no one behind."
Commissioner Karmenu Vella, responsible for Environment, Maritime affairs and Fisheries said: "A shared, prosperous and sustainable future for all can only be achieved by knitting together the social, economic and environmental dimensions in our policies and future development. The transition to ecologically sustainable economic growth and competitiveness can only be successful if it promotes social rights and well-being for all."
The European Union has already embarked on a transition towards a low-carbon economy that is climate neutral, resource-efficient and circular – while ensuring social equality and inclusiveness. The EU has also put the SDGs at the heart of its external action and has aligned all development activities with UN 2030 Agenda through its new European Consensus on Development.
CONTINUE READING ON europa.eu