Global Alliance to Eliminate Lead Paint - Activity Report 2015-2016
---
---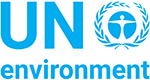 The primary goal of the Global Alliance to Eliminate Lead Paint (Lead Paint Alliance) is to prevent children's exposure to paints containing lead and to minimize occupational exposures to lead paint.
Its broad objective is to achieve the phase-out of the manufacture and sale of paints containing lead and to eventually eliminate the risks that such paints pose. The Alliance is committed to efforts that support primary prevention, seeking to reduce or eliminate the conditions that give rise to environmental lead exposure before such exposures can occur.
This Activities and Accomplishments Report provides information about the activities and accomplishments of the Lead Paint Alliance during the period of its 2015-2016 Action Plan. The two-year Action Plan facilitates implementation of the long-term Business Plan of the Lead Paint Alliance by providing near-term priorities for key action areas. The 2015-2016 Action Plan was intended to encourage and support priority activities in 2015 and 2016 by Alliance partners and other stakeholders to help move toward the goal and objective of the Alliance.
CONTINUE READING ON www.unenvironment.org