Indonesia | Mineral R&D Center Discovers Process to Extend Tin Production
---
---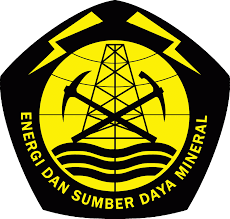 The R&D Center for Mineral and Coal Technologies (Tekmira) of Indonesian Ministry of Energy and Mineral Resources (EMR) has successfully made a technological breakthrough to extend the production life of PT Timah Tbk for twelve years.
"As a customer of Tekmira, PT Timah has gained full cooperation from Tekmira. The Center was able to answer a big challenge faced by PT Timah in terms of mineral processing, especially that of primary tin ores," Aidil Yuzar, Business Development Division Head of state tin miner PT Timah Tbk. said in a online partnership meeting between Tekmira and PT Timah Tbk. on Wednesday (27/1).
Because alluvial tin reserves, both onshore and offshore, are depleting, the Public Service Agency (BLU) Tekmira carried out laboratory-scale tests to optimize tin mining products. The results were then scaled up by PT Timah R&D team for factory scale with a capacity of 400 tons of primary tin ores. The results were satisfactory.
CONTINUE READING ON: www.esdm.go.id