European Commission Proposes Amendment to Restrict PFHxA and Its Derivatives in Consumer Products
---
---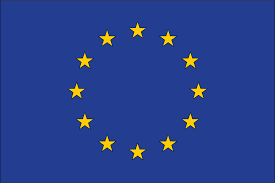 The European Commission has submitted a draft regulation to the World Trade Organization (WTO) seeking to amend Annex XVII of Regulation (EC) No 1907/2006, known as REACH (Registration, Evaluation, Authorisation, and Restriction of Chemicals). The proposed amendment aims to restrict the use of undecafluorohexanoic acid (PFHxA), its salts, and PFHxA-related substances in various consumer products. The amendment targets textiles and leather in consumer goods, paper and cardboard used for food contact, mixtures for consumer use, cosmetic products, and certain applications of firefighting foams.
The amemdment, if implemented, would prohibit the placing on the market or use of PFHxA, its salts, and PFHxA-related substances above certain concentrations. For textiles, leather, furs, and hides in clothing and related accessories, footwear, paper and cardboard used as food contact materials, and mixtures for the general public, the concentration should not exceed 25 parts per billion (ppb) for PFHxA and its salts or 1000 ppb for the sum of PFHxA-related substances. Additionally, the proposed regulation sets specific timelines for compliance, ranging from 18 months to 5 years from the date of entry into force.
This amendment underscores the European Union's commitment to protecting human health and the environment by regulating potentially harmful substances. By imposing restrictions on PFHxA and its derivatives in a wide range of consumer products, the European Commission aims to reduce exposure to these chemicals and mitigate their potential adverse effects. If approved, the regulation is expected to contribute to ensuring safer and more sustainable consumer goods in the European market.
More info and documents available on chemycal.com