New Law Calls for Disclosure of All Hazardous Chemicals in Cleaning Products
---
---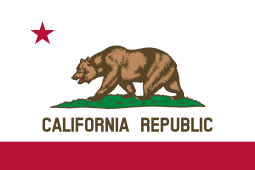 Cancer, asthma, and chemical burns should not have to be side effects of your job. That's why when it comes to consumer and worker health, CEH has always been a champion for product safety. After many months of grassroots pressure, and advocacy groups convinced California Governor Jerry Brown to sign a new law that would help keep dangerous chemicals out of cleaning products.
The groundbreaking Right to Know Act (SB 258) lifts the veil of secrecy for cleaning products in California. The legislation by California State Senator Ricardo Lara provides consumers and workers the right to know about chemicals they are exposed to from these products. Under this law, companies are required to disclose detailed ingredient information including (for the first time ever!) fragrance chemicals on any cleaning products sold in the state.
Partnering with the co-sponsors, business allies, and domestic workers, CEH helped win this fight, requiring disclosure of all hazardous ingredients – at any level. Until this law, companies were not required to disclose the ingredients they use in cleaning products, allowing them to hide potentially toxic chemicals from consumers. Essentially this bill eliminates this trade secrets provision for hazardous chemicals. No more hiding!
CONTINUE READING ON ceh.org