CBD Food and Drink Products in the EU: The Newest Hot Commodity or a Regulatory Headache?
---
---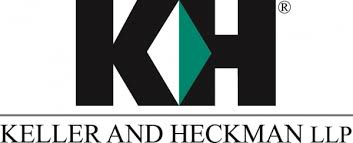 Cannabidiol ('CBD') has burst onto the world stage in recent years, and the EU is no exception, with shops selling CBD products opening up in various countries across Europe. While CBD can be incorporated into cosmetics and used for medical uses, it is quickly gaining traction in the food and drink market, with CBD found in supplements, infused into teas and coffees, cocktails, confectionary and a variety of other edible items.
As more and more consumers become eager to try food and drink containing CBD, producers are keen to meet new demand for edible goods containing the CBD compound. Products that contain CBD, however, must comply with complex legal and regulatory requirements before their food or drink can be purchased, and CBD food producers have been grappling with restrictions set at EU level, as well as ensuring they're meeting national regulations in each of the markets where they want to sell their goods. As a result, desire remains high to bring CBD food and drink products onto the market, although ensuring these goods are fully compliant with new regulations has created additional complexities that must be overcome before market entry can be achieved.
CBD is generally made from the Cannabis sativa L. plant, which is a variety of industrial hemp. The plant itself is made up of nearly 500 different compounds and of these, 100 are cannabinoids which, depending on the compound, have either psychoactive or non-psychoactive effects. CBD is one of these non-psychotic compounds, and is now commonly – but often, not legally - found in food products such as dietary supplements like tinctures Actually certain member States ( but not all, for instance Belgium has zero tolerance) permitproducts which contain levels of Delta-9-tetrahydrocannabinol ('THC') at less than 0,2%.
All cannabinoids interact with the human body through what's known as the endocannabinoid system which regulates several of the body's functions. Both THC and CBD are cannabinoids, but the main difference is the interaction they have with the brain (however ingested).
CONTINUE READING ON www.khlaw.com