EPA publishes the 2018 Annual Toxic Emissions Inventory Report and Analysis
---
---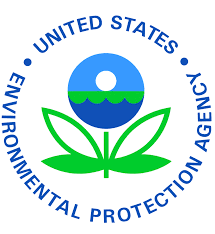 WASHINGTON - Today, the U.S. Environmental Protection Agency UU. (EPA) issued its 2018 National Toxic Emissions Inventory Analysis (TRI). The findings contained in this report available to the public show an increase in the recycling of TRI chemical wastes across the country and indicate that companies continue to find ways to implement new activities to reduce contaminant sources and quantities of TRI chemicals that emit to the environment.
"By delivering the data contained in the National TRI Analysis, EPA empowers communities to protect their environment and gives businesses the information they need to work and achieve a stronger future," said Andrew Wheeler, EPA Administrator . "The most recent TRI data continues to show that with President Trump's government, environmental leadership and economic growth go hand in hand."
"This year's TRI data is an excellent example of how TRI reports create an important incentive for companies to reduce pollution," said Alexandra Dapolito Dunn, deputy administrator of the Office of Chemical Safety and Pollution Prevention. EPA "In addition to the fact that the TRI is an information resource for the public, the TRI data helps companies learn from each other's best practices in order to reduce emissions and encourage the reduction of polluting sources."
This year's National Analysis expands the focus on geographic trends of chemical waste management across the country. The new features include profiles that explore the diversity of industrial operations in each EPA region and take a closer look at data from the hazardous waste management sector and the aerospace manufacturing sector.
The analysis presents industry practices for managing waste and reducing pollution in almost 22,000 facilities that presented TRI data in the 2018 calendar year. EPA encourages facilities to learn from their counterparts' best practices and adopt additional methods intended to reduce pollution.
To further highlight these industry best practices, EPA conducts events in EPA regions at facilities that implemented new pollution source reduction activities. These facilities demonstrate how innovative projects have helped improve their environmental performance.
CONTINUE READING ON www.epa.gov (Automatically translated from Spanish)