BPA plan ready for new EFSA assessment in 2018
---
---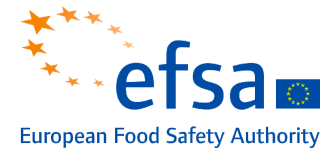 EFSA publicly consulted on a draft version of the protocol that sets out in advance the rules for the future re-evaluation of Bisphenol A and held a public meeting with specialists, interested members of the public and other stakeholders. Prof Ursula Gundert-Remy who chaired the international EFSA working group that developed the protocol, said: "The consultation and especially the workshop in Brussels helped us to build an understanding with the public about the nature of the work, the information needs and the challenges for this type of assessment. Engaging with these interested parties also helped to shape the final protocol published today."
Feedback from a public consultation has helped EFSA to finalise the strategy for its next re-evaluation of the toxicity of Bisphenol A (BPA). A "scientific protocol" that transparently details upfront the scope, methodology and information needs before the assessment starts has been published today together with the outcome of the external consultation EFSA held on this preparatory work.
BPA is a chemical widely used to manufacture plastics and resins. EFSA has assessed its safety for use in food contact materials several times, most recently in 2015 when it also committed to re-evaluate BPA toxicity when the results of newly performed studies by the Consortium Linking Academic and Regulatory Insights on BPA Toxicity (CLARITY-BPA project) become available.
The protocol has been amended in several substantial ways. Prof Ursula Gundert-Remy said: "Important changes relate to the inclusion or exclusion of certain types of studies. Cross-sectional and single measurement human studies will be included in the review.
CONTINUE READING ON www.efsa.europa.eu