Korea plans to carry out a wide-range of activities on environmental health in collaboration with WHO
---
---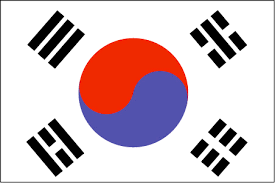 Ministry of Environment Newsletter (January 2018)
National Environmental Research Institute (NIER) under the Ministry of Environment announced that the Environmental Health Research Department will be re-designated as WHO Collaborating Center for Vulnerable Population and Environmental Health as of January 6. As a result, the department will work as the WHO Collaborating Center in the field of environmental health in Asia-Pacific until January 2022.
The WHO Collaborating Centers are research institutions designated by the WHO for carrying out environmental health-related initiatives around the world. The key mission of collaborating centers is to support the implementation of regional and global strategic goals set by the WHO, to secure scientific evidence for international health projects and to build a cooperation mechanism for capacity-building in national and regional levels.
As of 2017, there are more than 800 WHO collaborating centers in 90 countries around the world working with WHO on areas such as communicable disease, mental health and chronic disease.

NIER was designated as the WHO Collaborating Center in areas of environmental health, for the first time in Northeast Asia, in January 2014 for its world-class technology and close cooperation with the WHO. Since then, the institute has been leading the field of environmental health in Asia by actively supporting WHO activities and building a regional cooperation network.
CONTINUE READING ON eng.me.go.kr