Protection against microorganisms in the workplace
---
---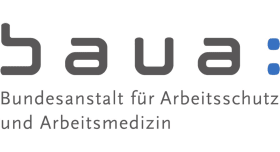 Dortmund - Biological agents or short Biostoffe occur as bacteria, viruses, fungi or parasites in virtually any work environment. Some of them can cause infections, allergies or poisoning. Issue 3/19 of baua: Aktuell is dedicated to working with bioplastics. It not only provides insights into the current research work of the Federal Institute for Occupational Safety and Health (BAuA) in this field, but also shows measures for the protection of employees.
In Germany, around 12 million employees have at least occasional occupational contact with microorganisms. A comparison of the past employment surveys of the BAuA shows that more and more employees know that they also work with biofuels. The Committee for Biological Agents (ABAS) draws up regulations for the safe handling of biofuels. The current issue of baua: Aktuell introduces its work and explains the classification of biofuels into risk groups. The risk assessment remains the essential element for identifying risks and deriving protective measures. The corresponding Technical Rule for Biological Agents (TRBA) 400 now also includes the aspect of mental stress.
In order to protect workers, microorganisms must be detected quickly and safely. The issue presents new and more efficient measuring methods from the BAuA laboratories. Other articles deal with the maternity protection law with regard to biofuels, the use of bioproducts in pest control and the protection against biofuels by occupational medical precautions and disinfectants.
The current edition is available free of charge on the BAuA website at www.baua.de/publikationen, as are all communications published since 2005.
CONTINUE READING ON www.baua.de (Automatically translated from German)