Switzerland | Draft ordinance on in-vitro diagnostics (52 page(s), in German; 51 page(s), in French; 50 page(s), in Italian)
---
---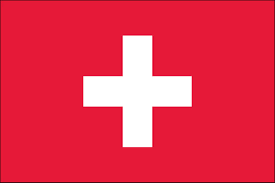 Title of document
Draft ordinance on in-vitro diagnostics (52 page(s), in German; 51 page(s), in French; 50 page(s), in Italian)
Description
On April 5, 2017, the Parliament and the Council of the European Union adopted the new Medical Devices Regulation (MDR) and In-vitro Diagnostics Regulation (IVDR). By aligning Swiss medical device legislation with the two EU regulations, the safety and quality of medical devices, including in vitro diagnostics, should also be improved in Switzerland ensuring better protection of patients. In this regulation, the provisions of the EU-IVDR have been transferred into a new Swiss regulation on in vitro diagnostic medical devices.
Notifying member: Switzerland
Notification: G/TBT/N/CHE/258
Objective tag
Protection of human health or safety; Harmonization
Objective
Harmonization with EU-IVDR, Improve safety and quality of In-vitro diagnostic medical devices for better patient protection.
Documents

Agency responsible
Federal Office of Public Health
Timing:
Submission: 18/06/2021
Reception: 18/06/2021
Distribution: 21/06/2021
Final date for comments: 20/08/2021
Proposed date of adoption: N/A