Barrasso: DERA Supports Innovation-Led Solutions to Environmental Protection
---
---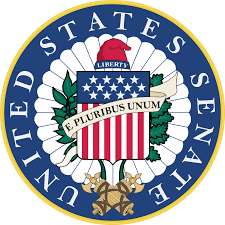 Click here to watch Chairman Barrasso's remarks.
WASHINGTON, D.C. — Today, U.S. Senator John Barrasso (R-WY), chairman of the Senate Committee on Environment and Public Works (EPW), delivered the following remarks at a "Hearing to Examine S. __, Diesel Emissions Reduction Act (DERA) of 2019."
The hearing featured testimony from Kurt Nagle, president of the American Association of Port Authorities; Dale Krapf, chairman of Krapf Group, Inc.; and Timothy Johnson, deputy consultant for Corning Incorporated.
For more information on witness testimony click here.
CONTINUE READING ON www.epw.senate.gov