EU Proposal for a Regulation on Packaging and Packaging Waste – the Highlights
---
---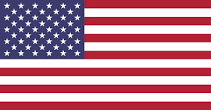 The European Commission's proposal for a Regulation on Packaging and Packaging Waste (PPWR) aims to replace the current Packaging and Packaging Waste Directive (PPWD) to harmonize packaging waste management in EU Member States. Key highlights of the proposal include:
Extended Producer Responsibility (EPR): The PPWR seeks to standardize EPR obligations and introduce a national registration requirement for packaging producers.

Packaging Design: The proposal mandates minimizing heavy metals in packaging, ensuring recyclability, and increasing recycled content in plastic packaging.

Packaging Minimization: It requires reducing packaging to the minimum necessary and bans specific single-use packaging formats.

Re-use and Re-fill Targets: Businesses using reusable packaging would have to meet certain requirements, and deposit and return schemes (DRS) for certain containers would be established.

Declaration of Conformity: Packaging manufacturers must carry out a conformity assessment and maintain documentation.

Compostable Packaging: The proposal allows for compostable materials in certain packaging and promotes material recycling.

Environmental Labelling: It introduces labeling requirements to provide information on material composition, reusability, and collection points.
The PPWR is currently under examination by the European Parliament and the Council, with potential adoption in late 2024. The proposal presents challenges for the industry due to ambiguous targets, especially regarding recyclability and recycled content.
MORE INFO ON www.natlawreview.com