Pakistan | Aluminum and aluminum alloys castings chemical composition and mechanical properties PS: ISO 3522 ICS No. 77.150.10 (30 page(s), in English)
---
---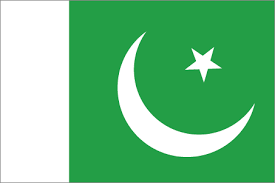 Title of document
Aluminum and aluminum alloys castings chemical composition and mechanical properties PS: ISO 3522 ICS No. 77.150.10 (30 page(s), in English)
Description
International Standards are widely adopted at the regional or national level and applied by manufacturers, trade organizations, purchasers, consumers, testing laboratories, authorities and other interested parties. Since these standards generally reflect the best experience of industry, researchers, consumers and regulators worldwide, and cover common needs in a variety of countries, they constitute one of the important bases for the removal of technical barriers to trade. This has been explicitly acknowledged in the Agreement on Technical Barriers to Trade of the World Trade Organization (WTO TBT Agreement).
Notifying member: Pakistan
Notification: G/TBT/N/PAK/168
Objective tag
Protection of human health or safety
Objective
This international Standard specifies the chemical composition limits for aluminium casting alloys and mechanical properties of separately cast test bars for these alloys.

Agency responsible
Pakistan Standards & Quality Control Authority WTO TBT National Enquiry Point PSQCA Complex, Gulistan-e-Johar Karachi, Pakistan Tel.: (+92) 21 99261878 E-mail: [email protected] Website: http://www.psqca.com.pk/
Timing:
Submission: 06/02/2021
Reception: 08/02/2021
Distribution: 09/02/2021
Final date for comments: 10/04/2021
Proposed date of adoption: N/A