EU ready for Green Deal as von der Leyen appoints new Commissioners
---
---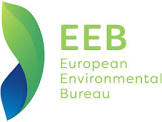 Today's announcement follows a promise from von der Leyen to present a Green Deal for Europe within 100 days of taking office on 1 November.[1] Climate and environment were major issues all over the EU in European Elections in May leading to a 'Green Wave' of success for candidates backing green policies.
The European Environmental Bureau (EEB) is Europe's largest network of environmental citizens' groups with 150 member organisations in more than 30 countries.
Responding to today's announcement EEB Secretary General Jeremy Wates said:
People in Europe want to see more done to help nature thrive. EU laws have helped to deliver clean air and water, safer and more efficient products, strict rules for polluting industry and much more. For both climate and the environment, the next five years will be crucial, so we welcome all efforts to deliver an ambitious Green Deal and a leading role for Frans Timmermans as Executive Vice President.
We remain concerned about the fact that none of the new candidates put forward had significant green credentials. We want to give the benefit of the doubt to the new Commission, but those with environment-related portfolios will have a lot to prove when they face the Parliament in the forthcoming hearings.
While von der Leyen has gone to lengths to highlight the need for environmental action, it is regrettable that she has stuck to tired arguments about 'red tape'. Her insistence on a 'One In, One Out' approach to regulation is misguided and outdated and could unnecessarily tie the Commission's hands when new rules are required.
CONTINUE READING ON eeb.org