EPA Announces Plan to Re-Open TSCA Active-Inactive Inventory Reporting Period to Allow Companies to Correct CBI Claims for Chemical Identity and Submit CBI Substantiations
---
---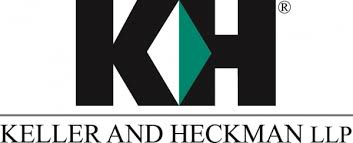 On January 5, 2021, the U.S. Environmental Protection Agency (EPA) released the pre-publication version of a final rule announcing the reopening of the reporting period under the Toxic Substances Control Act (TSCA) (15 U.S.C. § 2601 et seq.) "Active-Inactive" rule. This will allow companies to remedy any reporting errors that may have earlier been made under the rule pertaining to confidential business information (CBI) claims for specific chemical identities of substances listed on the TSCA Chemical Substance Inventory (Inventory).
TSCA Inventory Active-Inactive Rule and CBI Claims
The TSCA Active-Inactive Rule was published in 2017 and required U.S. manufacturers and importers to submit reports (Notice of Activity "Form As") identifying chemicals that were manufactured, imported, or processed for non-exempt commercial purposes in the U.S. between June 21, 2006 and June 21, 2016. These reports allowed EPA to divide chemicals on the TSCA Inventory into "active" chemicals and "inactive" chemicals.
CONTINUE READING ON khlaw.com