US EPA Moves Forward on Key Drinking Water Priority Under PFAS Action Plan
---
---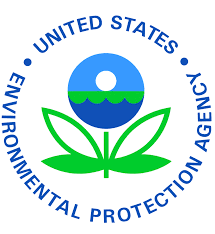 WASHINGTON (Dec. 4, 2019) — Yesterday, the U.S. Environmental Protection Agency (EPA) sent the proposed regulatory determination for perfluorooctanesulfonic acid (PFOS) and perfluorooctanoic acid (PFOA) in drinking water to the Office of Management and Budget for interagency review. This step is an important part of EPA's extensive efforts under the PFAS Action Plan to help communities address per- and polyfluoroalkyl substances (PFAS) nationwide.
"Under President Trump, EPA is continuing to aggressively implement our PFAS Action Plan – the most comprehensive cross-agency plan ever to address an emerging chemical," said EPA Administrator Andrew Wheeler. "With today's action, EPA is following through on its commitment in the Action Plan to evaluate PFOA and PFOS under the Safe Drinking Water Act."
The action will provide proposed determinations for at least five contaminants listed on the fourth Contaminant Candidate List (CCL4), including PFOA and PFOS, in compliance with Safe Drinking Water Act requirements.
Background
The Safe Drinking Water Act establishes robust scientific and public participation processes that guide EPA's development of regulations for unregulated contaminants that may present a risk to public health. Every five years, EPA must publish a list of contaminants, known as the Contaminant Candidate List or CCL, that are known or anticipated to occur in public water systems and are not currently subject to EPA drinking water regulations. EPA publishes draft CCLs for public comment and considers those prior to issuing final lists.
After issuing the final CCL, EPA determines whether or not to regulate five or more contaminants on the CCL through a process known as a Regulatory Determination. EPA publishes preliminary regulatory determinations for public comment and considers those comments prior to making final regulatory determinations. If EPA makes a positive regulatory determination for any contaminant, it will begin the process to establish a national primary drinking water regulation for that contaminant.
CONTINUE READING ON www.epa.gov