North Macedonia Amendments as regards foodstuffs, ozone-depleting substances (ODS)
---
---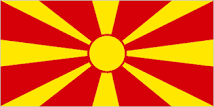 Foodstuffs
The chapter on Foodstuffs in this overview has been enhanced with information on the Health Entry Document for Feed and Food, which is based on the national Rapid Alert System for Food and Feed (RASFF) of the European Union (EU)'s RASFF. For particulars, please turn to the quoted document and paragraph.
Ozone

-Depleting Substances (ODS)
North Macedonia is a member of the Vienna Convention for the Protection of the Ozone Layer and the Montreal Protocol on Substances That Deplete the Ozone Layer. Along the provisions of said legal texts, the country has implemented a phase-out system for ozone-depleting substances (ODS). As a result of the gradual phase-out of ODS, the Office for the Protection of the Ozone Layer (also referred to as Ozone Unit), which comes under the Environment Directorate of the Ministry of Environment and Physical Planning (MOEPP), limits the amount of said substances to be used and/or imported by means of annual quota. The quota system comes under the national import regime (D4). Consequently, importers are to apply for a Permit to Import Ozone-Depleting Substances and Products Containing Them. A Material Safety Data Sheet may be a prerequisite for said permit.
CONTINUE READING ON:
madb.europa.eu